Agio Mario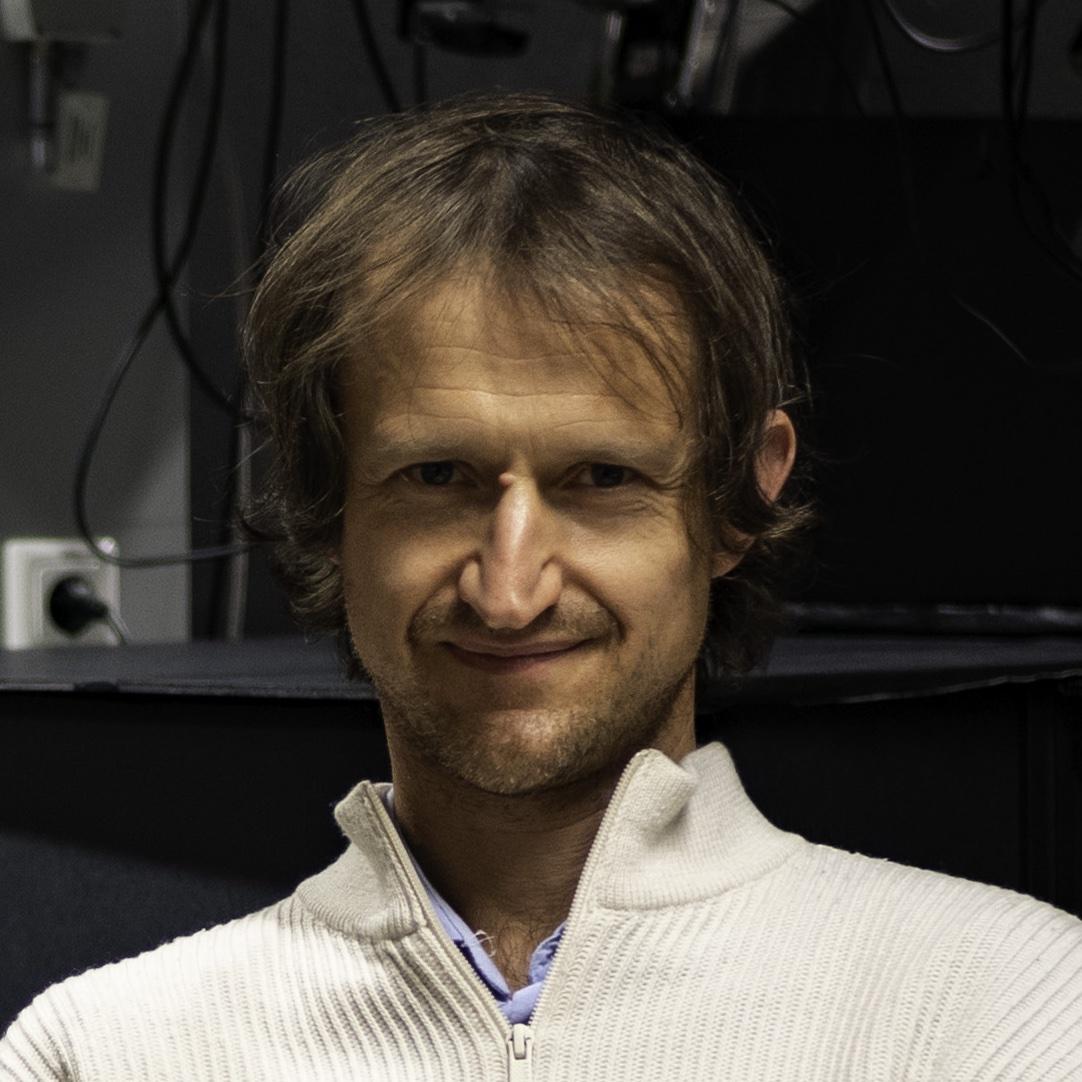 Professional Profile:
Senior Researcher (Employee)
Activity field:
Research
Main office/laboratory:
Sezione Sesto Fiorentino – LENS
Office phone number:
055 457 2482
E-mail:

ResearcherID:
F-7366-2011
OrcidID:
0000-0003-3282-5982
ScopusID:
6701443857
Primary activity:
Quantum nano-optics, nano-sensing, nano-spectroscopy
Main experiences acquired:
We investigate the properties of light beyond the diffraction limit and study its interaction with nanoscale matter. We are particularly interested in interrogating single quantum systems and in exploring quantum phenomena that occur at the subwavelength scale. Although we primarily address fundamental questions related to light, matter and their interaction, our efforts may also make their way into practical devices, such as a new class of light-sources, sensors and functional materials.
Others Funded Projects in which he/she participates:
Advanced, Disruptive and Emerging QUAntum technologies for DEfence
Publications, Research Results, now, in INO's database are:
39
  –   Papers JCR/ISI Journals, are:
32
  –   Books or Chapters, are:
5
  –   Papers in Journals not indexed JCR/ISI, are:
0
  –   Conference proceedings, are:
10
  –   Abstract, are:
10
Bibliometric indices are calculated USING ONLY THE INO DATABASE and the number of citations from "WEB OF SCIENCE" (of Thomson Reuters) is updated at
2023-05-28  –   maximum number of citations for an article:
116
  –   maximum impact factor (IF) for a journal when an article is published:
29.958
  –   H-INDEX:
15 
  G-INDEX:
32 
  HC-INDEX (contemporary):
12 
  –   List of
TopTen
papers in citations  –   List of
TopTen
journals in Impact Factor