Ciamberlini Claudio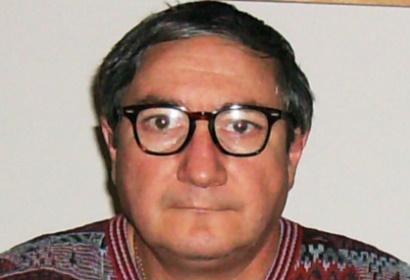 Professional Profile:
Researcher (Employee)
Activity field:
Main office/laboratory:
Firenze – Sede Arcetri
Office phone number:
055 2308 214
E-mail:

ResearcherID:
U-4069-2018
OrcidID:
0000-0003-1620-9485
ScopusID:
6603135372
Primary activity:
Computer Center and Information Systems Officer. Personalization for digital services useful for the Institute, in particular for administrative staff.
Main experiences acquired:
Programming in html, javascript, php and mysql
Scientific manager for INO of Funded Projects:
Valutazione dei processi dinamici dei vulcani esplosivi e loro correlazione con i movimenti franosi di versante anche ai fini della previsione della possibile generazione di maremoti.
Publications, Research Results, now, in INO's database are:
8
  –   Papers JCR/ISI Journals, are:
7
  –   Books or Chapters, are:
0
  –   Papers in Journals not indexed JCR/ISI, are:
1
  –   Conference proceedings, are:
4
  –   Abstract, are:
5
Bibliometric indices are calculated USING ONLY THE INO DATABASE and the number of citations from "WEB OF SCIENCE" (of Thomson Reuters) is updated at
2023-06-04  –   maximum number of citations for an article:
74
  –   maximum impact factor (IF) for a journal when an article is published:
1.921
  –   H-INDEX:
7 
  G-INDEX:
7 
  HC-INDEX (contemporary):
7 
  –   List of
TopTen
papers in citations  –   List of
TopTen
journals in Impact Factor